IMPORT AND EXPORT JOB ENTRY
Compalete Job entry with multiple fields like HBL N, MBL NO and Date, B/E No and date and Container No etc with Importer/Exporter Name
MAKE INVOICE
IMPORT JOB/ EXPORT JOB
Invoices module helps you create and send your receipts in a few clicks. Under this Module you can make 3 Invoice at a time like Customer, CHA and transpoter. Track the status of your invoices and payments so you can know what is your cashflow and what incomings you expect.Email invoices directly from the application to the customer's email.
CARGO ENTRY
IN BOND / EX BOND
NOC module helps you create and send your receipts in a few clicks. Assign Multiple Warehouse, Make bill for CHA and Importer / Exporter.
IN BOND / EX BOND Warehouse
Under this Module you can manage In Bond Pkgs against Ex Bond Pkgs.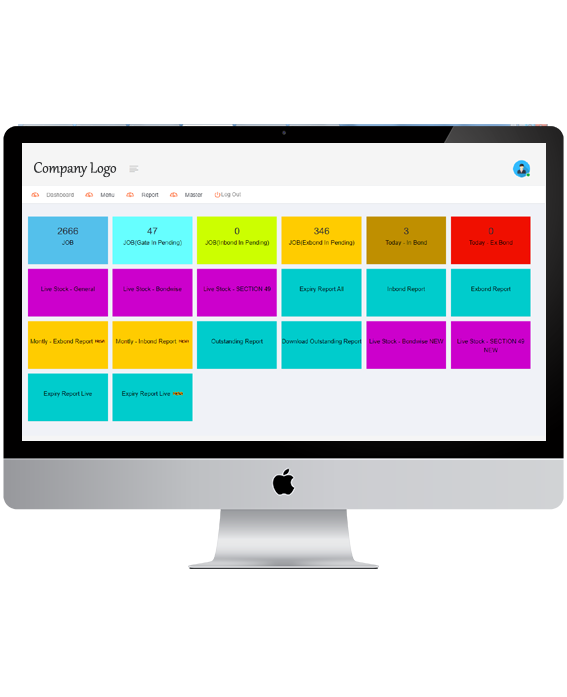 GATE IN BONDED CARGO Entry Job No / NOC No wise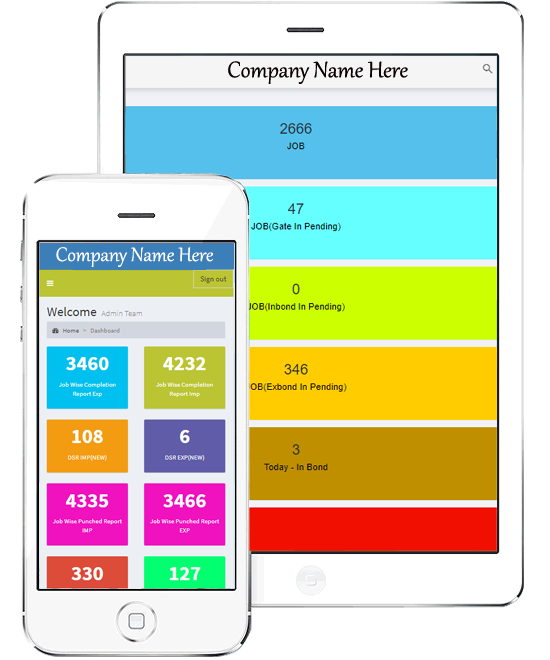 Cloud Based Hosting
Cloud hosting makes applications and websites accessible using cloud resources. Unlike traditional hosting, solutions are not deployed on a single server.

Internet IP level working / security
Data origin authentication—identifying who sent the data. It provides data integrity

Best interface designs
Preview on Desktop and mobile. Smart canvas navigation. Interactive prototypes. Mac and Windows.

Easy Data Entry Forms
Your forms are seamlessly and also easily integrated with your website, CRM or even with any HTML editor.

Multi User Activation
You can add multiple user records for the same set of security roles by using the Add ... In the Confirm User Activation message, select Activate.

Multiple Branch / Location
You can create Multiple branches for each business location you're operating from. For each branch, you can assign a primary contact. You can also get an overview of each branch's performance as a whole right from the dashboard.

CRM hosted on one domain
Maintain a centralized database across your sales org. Manage all communication and interactions with prospects. Be reminded to follow up with prospects. Scale your sales processes over time. Ensure team communication is facilitated. Make administrative tasks efficient

Strict authorization policy implementation
The authorization includes the execution rules that determine which ... such that access control functionality is designed and implemented in a consistent manner.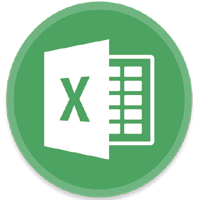 All excel file generation module wise, segment wise for financial years
This help's your organization for offline work

Daily Data Backup Facility (Auto email set)
Backup is the process of creating a copy of the data on your system that you use for recovery in case your original data is lost or corrupted. You can also use backup to recover copies of older files if you have deleted them from your system.

User defined multiple reports
velit, sed quia non fugiat nulla pariatur beatae vitae dicta sunt numquam eius modi tempora incidunt ut labore et dolore magnam aliquam quaerat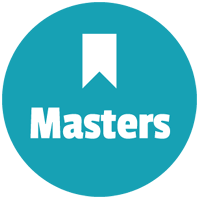 Dynamic Masters
Increases the productivity of technicians on the move. Actively manage business growth. Decrease your dependence on service provider.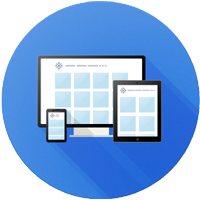 Mobile Friendly or responsive to all gadgets
It is all about mobiles and tabs these days anyway. ... There will be one amongst a multitude of people who do not make use of these gizmos and gadgets for leisure browsing!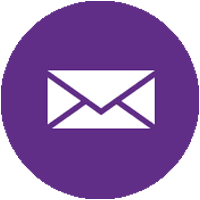 Email Alerts - SMS Integration with every module, with few initial free SMS.
Significant or critical data changes can be immediately recognised and then extracted to notify the relevant person or department via email or SMS. This help to improve efficiency of organization.